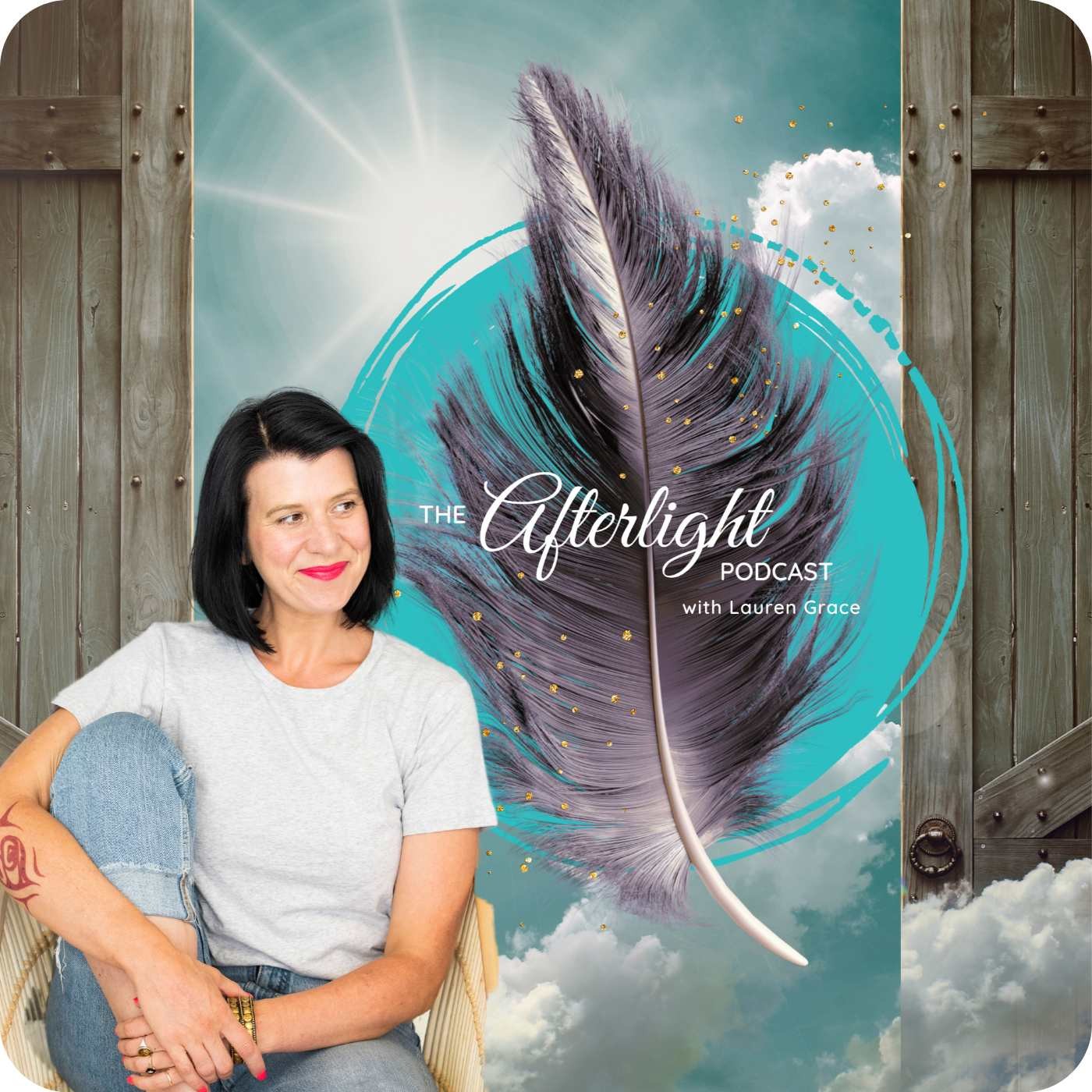 Welcome to The Afterlight Podcast with host Lauren Grace, a spiritual journey full of stories and conversations that prove we're never alone. Exploring modalities like astrology, divination, angels and the afterlife, past lives, mediumship, magick, and more, Lauren helps listeners develop spiritually and expand their awareness.
Episodes
Tuesday Nov 07, 2023
Tuesday Nov 07, 2023
Ritual magick vs illusion and remembering our gloriousness with Michelle Mary-Sophia Lee
Discover the secrets of ritual magick and unlock your innate power with Michelle Mary-Sophia Lee on The Afterlight podcast with Lauren Grace! 
In this mini-episode, we explore the differences between ritual magick and illusion and share insights on how to remember your true gloriousness. Tune in now and awaken your inner magic!
This is an excerpt from our full-length episode.
Ritual magick, exploring the darkness and the light, the power of past lives and growing on our soul's journey with Michelle Mary-Sophia Lee
Listen now: 
https://www.podbean.com/eas/pb-w3q93-13d23f1
The Afterlight Podcast: 
The Afterlight Podcast on Social @theafterlightpodcast
To be a guest, apply here: www.theafterlightpodcast.com
Sign up for our newsletter: https://laurengraceinspirations.com/contact
Meet Michelle
Michelle Mary-Sophia Lee is the co-founder, with her daughter Megan Camille, of The Sophia Mystery School for Extraordinary People. She's a women's empowerment mentor and recently learned during an Ayahuasca journey that she carries the Mary-Sophia codex. She started on her soul's path of empowering women by helping them to reclaim their power in the birthing process 27 years ago.
Michelle is a mystic, psychic, and a direct conduit of Mary-Sophia, Mother of Jesus. She deeply understands that for humanity to thrive, women must first thrive.
Michelle's Soul's purpose and mission is to transform the female experience on Earth by helping women awaken to and embody their divinity, value, and soul's purpose. Her clients skyrocket their self-worth and confidence which then manifests as financial freedom, purposeful, meaningful, and joyful living in all ways.
Here is the free gift to our Higher Self Wisdom Prayer.
https://thesophiamysteryschool.com/higherselfwisdomprayer/
Connect:
www.thesophiamysteryschool.com