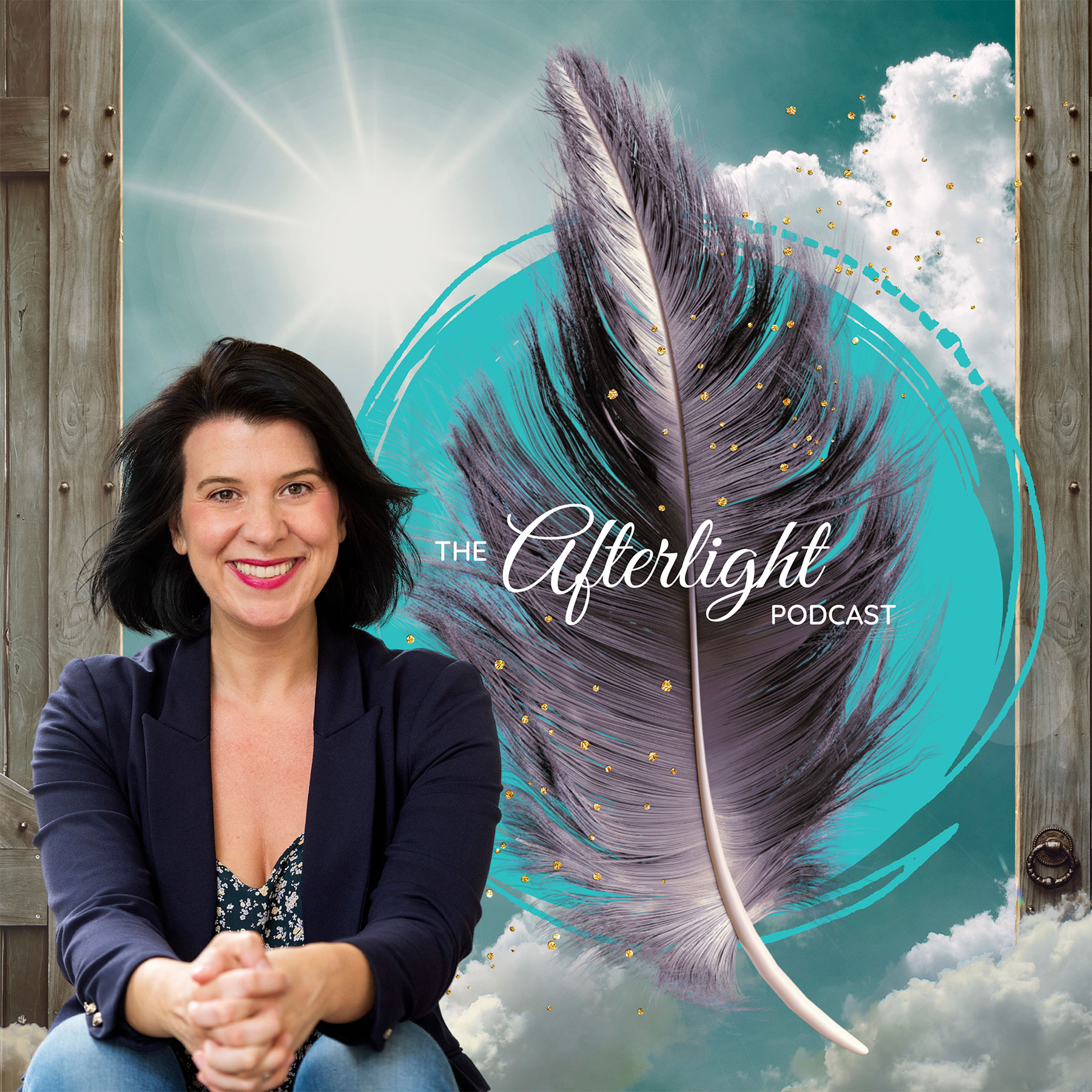 Living a magical life, creating spells, honouring cycles and learning lessons from the universe, with Marieke Lexmond.
This episode has been sponsored by The Afterlight Institute. Ignite the light, magic and miracles within. 
Register to Activate Your Inner Genie here: https://theafterlightinstitute.com/activating-your-inner-genie/
The Afterlight Institute is a community of teachers and students seeking to expand their spiritual gifts and inner wisdom on the road to illuminating their forgotten selves. They offer products, resources and experiences aimed at empowering and encouraging the soul within to grow in light and love.
If you are a spiritual teacher or practitioner that has been building your skills and knowledge for years and you are ready to share this wisdom with the world, The Afterlight Institute would like you to apply to become a course creator. 
Apply here: 
Follow the Afterlight Institute
Website: https://theafterlightinstitute.com
Instagram: https://www.instagram.com/theafterlightinstitute
Facebook: https://www.facebook.com/theafterlightinstitute
TikTok: https://www.tiktok.com/@theafterlighpodcast
YouTube: https://www.youtube.com/channel/UCeJICw-Lu0ORxYWJGT7QTLw
Meet Marieke
BIO: Marieke Lexmond reads tarot cards, loves food, photography, and travel. She has three sassy little dogs that she likes to take everywhere and even have their own Instagram account @urbandogsquad. Her background in filmmaking enabled her to travel and live around the globe. Storytelling is in her blood, from saving her allowance from a very young age to buy books to her master's degree from the Dutch Film Academy. Fantasy and science fiction are her favorite genres. She prefers to write fun and mystical stories. Her attraction to nature and places with a magical history brought her to New Orleans and the West Coast of Ireland. As a pagan, she felt an instant connection to the land; it feeds her imagination and has become the inspiration for the Madigan Chronicles. 
"I'm a solitary witch and for me, it's a way of living. The Madigan Chronicles is a story about 3 generations of witches. I blend reality with fantasy. I read tarot cards and the cards are woven into the story. The main characters are all representing a major arcana in the tarot card, while the chapters embody the minor cards.
On my website www.underthewitcheshat.com she creates a world of the witches. Included are recipes, cocktails, and spells."
Meet your host
The host of The Afterlight is Lauren Grace
For the last 15 years, Lauren has worked in a variety of related fields, including media, sales, events and marketing.
"I have been on my spiritual journey for the majority of my life, but quite seriously since 2002. It is a consuming passion for me. I have a background in radio broadcasting and decided to use my skills to develop a podcast. My aim is to provide people with a platform to explore spirituality. The Afterlight podcast features a variety of guests with different views and perspectives."
Alongside hosting The Afterlight podcast, Lauren also provides one-on-one mentoring,  facilitates workshops and create custom courses in the areas of:
Self-Awareness
Self-Care
Time Management through the amazing Task Reduction System
Overwhelm and Stress Management
Leadership
Public Speaking
Mindset
Relationships and Communications
Social Media Marketing/Content Creation
Find Lauren at: https://rahrahconsulting.com
One-on-one mentoring with Lauren - Apply today!
https://rahrahconsulting.com/apply-mentoring/
About the Afterlight Podcast
The Afterlight is a Spiritual podcast full of stories and conversations that prove we're never alone.
Contact The Afterlight
To be a guest, apply here:
https://theafterlightinstitute.com/apply-to-be-our-guest/
Email:
Hello@Theafterlightinstitute.com
Facebook:
https://www.facebook.com/WelcometoTheAfterlight
Instagram:
https://www.instagram.com/the.afterlight/