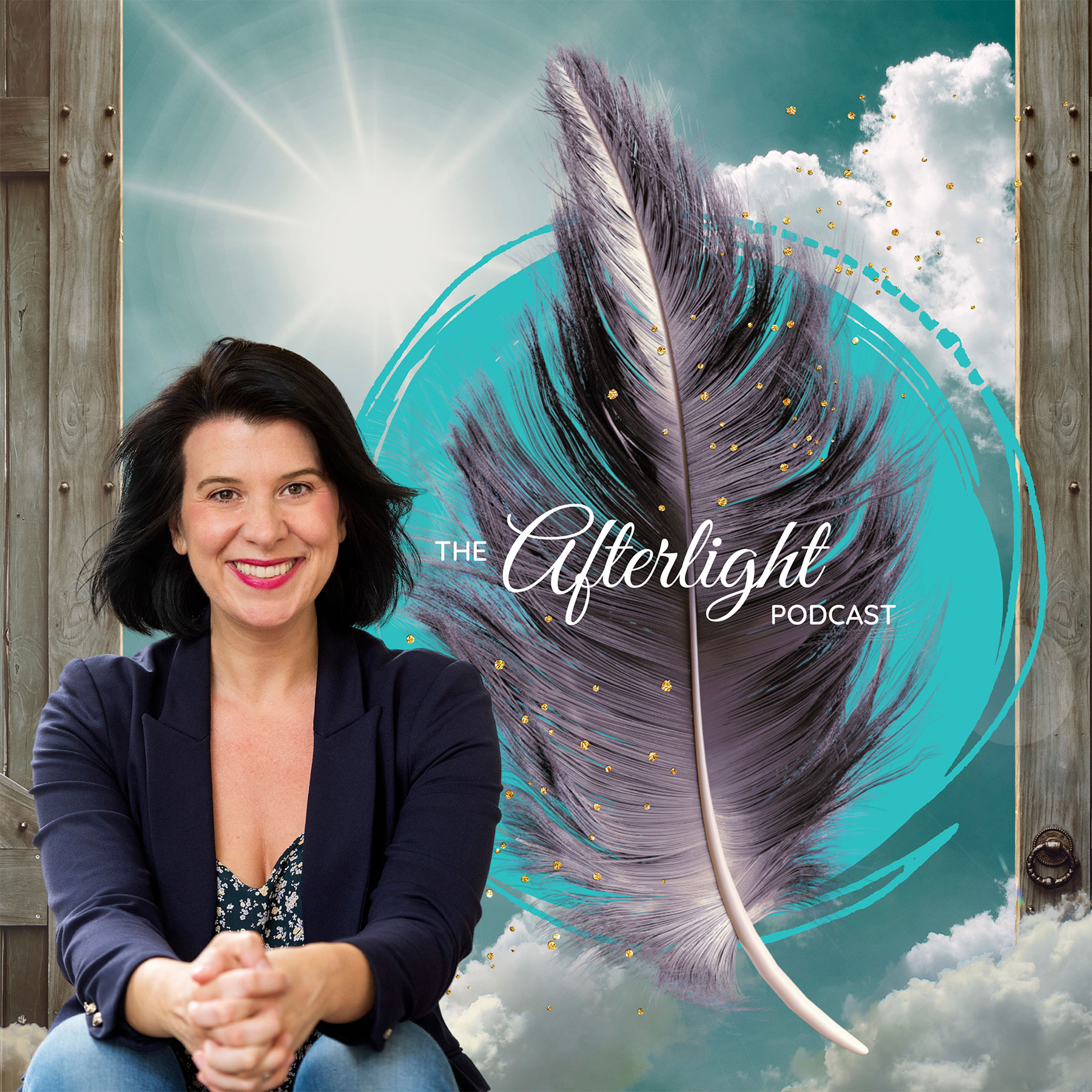 This is an excerpt taken from our episode: Celebrity Spirit Guides, Messages from Spirit and Synchronicities with Donna Boyle
Listen here to the full episode:
https://www.podbean.com/media/share/pb-6xx9d-115fc16
This episode has been sponsored by The Afterlight Institute. Ignite the light, magic and miracles within. 
Register to Activate Your Inner Genie here: https://theafterlightinstitute.com/activating-your-inner-genie/
The Afterlight Institute is a community of teachers and students seeking to expand their spiritual gifts and inner wisdom on the road to illuminating their forgotten selves. They offer products, resources and experiences aimed at empowering and encouraging the soul within to grow in light and love.
If you are a spiritual teacher or practitioner that has been building your skills and knowledge for years and you are ready to share this wisdom with the world, The Afterlight Institute would like you to apply to become a course creator. 
Apply here: 
Follow the Afterlight Institute
Website: https://theafterlightinstitute.com
Instagram: https://www.instagram.com/theafterlightinstitute
Facebook: https://www.facebook.com/theafterlightinstitute
TikTok: https://www.tiktok.com/@theafterlighpodcast
YouTube: https://www.youtube.com/channel/UCeJICw-Lu0ORxYWJGT7QTLw
Meet Donna
Donna Boyle is a Direct Messenger for Spirit, Psychic Medium, Author, and Teacher of Yoga, Meditation, and Consciousness. Her passion this lifetime is to support the current shift of soul consciousness. Donna's connection to souls in the non-physical world has deepened her own spiritual practice and allowed her to step fully into her soul purpose in this lifetime. She currently works as a clear conscious channel for Spirit giving private and group readings, and teaching online Intuitive and Mediumship Development classes. 
Her book, The Universe Wants You to Remember: Inspiration and Intention from the World of Spirit, can be found on Amazon and Smashwords. Her writing is influenced by the musings of Spirit.  
You can follow Donna on all social media platforms.
https://linktr.ee/DonnaBoyleMedium
Meet your host
The host of The Afterlight is Lauren Grace
For the last 15 years, Lauren has worked in a variety of related fields, including media, sales, events and marketing.
"I have been on my spiritual journey for the majority of my life, but quite seriously since 2002. It is a consuming passion for me. I have a background in radio broadcasting and decided to use my skills to develop a podcast. My aim is to provide people with a platform to explore spirituality. The Afterlight podcast features a variety of guests with different views and perspectives."
Alongside hosting The Afterlight podcast, Lauren also provides one-on-one mentoring,  facilitates workshops and create custom courses in the areas of:
Self-Awareness
Self-Care
Time Management through the amazing Task Reduction System
Overwhelm and Stress Management
Leadership
Public Speaking
Mindset
Relationships and Communications
Social Media Marketing/Content Creation
Find Lauren at: https://rahrahconsulting.com
One-on-one mentoring with Lauren - Apply today!
https://rahrahconsulting.com/apply-mentoring/
About the Afterlight Podcast
The Afterlight is a Spiritual podcast full of stories and conversations that prove we're never alone.
Contact The Afterlight
To be a guest, apply here:
https://theafterlightinstitute.com/apply-to-be-our-guest/
Email:
Hello@Theafterlightinstitute.com
Facebook:
https://www.facebook.com/WelcometoTheAfterlight
Instagram:
https://www.instagram.com/the.afterlight/