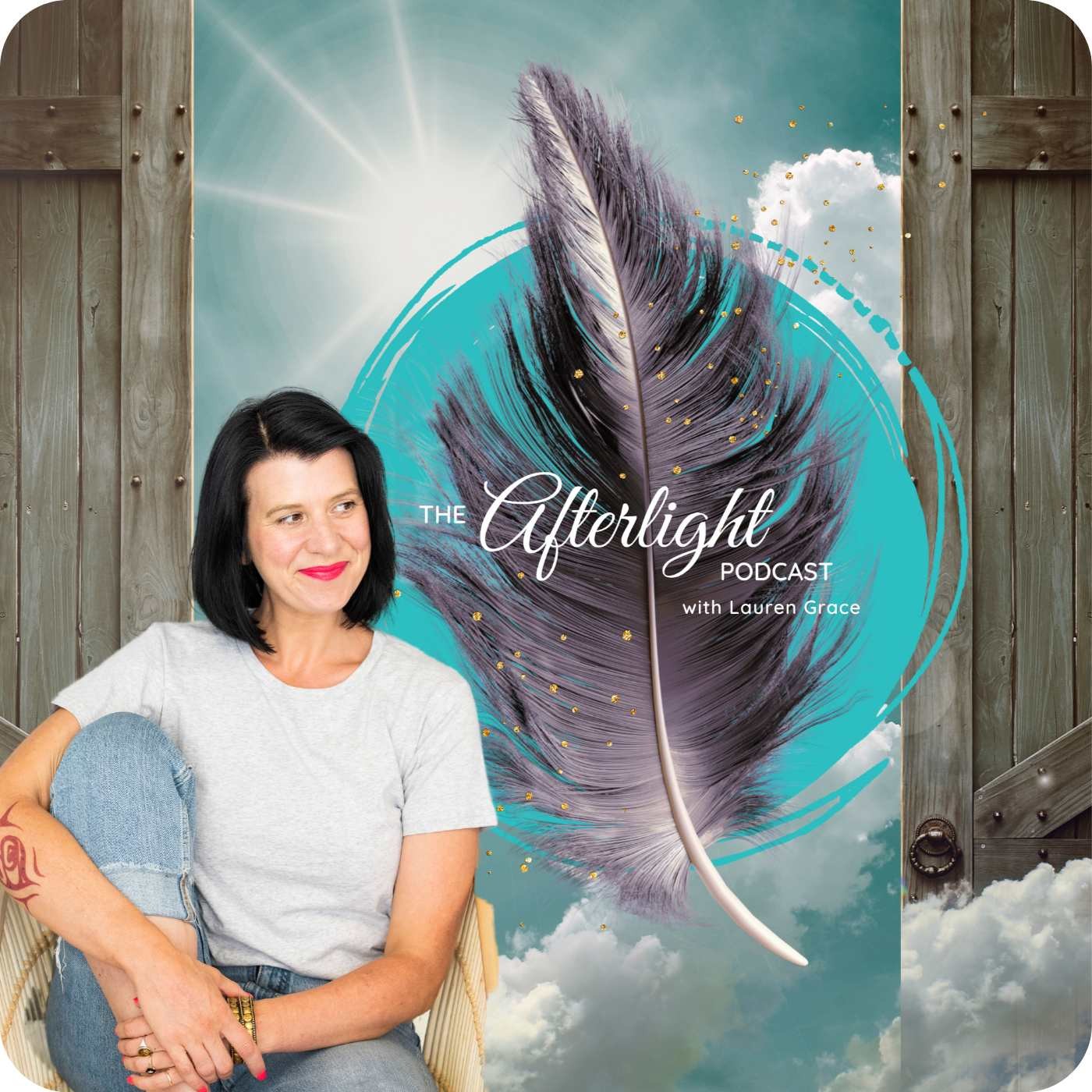 Welcome to The Afterlight Podcast with host Lauren Grace, a spiritual journey full of stories and conversations that prove we're never alone. Exploring modalities like astrology, divination, angels and the afterlife, past lives, mediumship, magick, and more, Lauren helps listeners develop spiritually and expand their awareness.
Episodes
Sunday Nov 19, 2023
Sunday Nov 19, 2023
Embark on a riveting voyage through the latest episode of the Afterlight Podcast, where host Lauren Grace engages in an enlightening dialogue with Michelle R Price, The Lightworker. 
In this mini-episode, Michelle reveals that her current incarnation on Earth is her last, offering a profound perspective on life's ultimate purpose and the importance of clearing karma, illuminating the path to a graceful and beautiful transition. 
Through their heartfelt exchange, Lauren and Michelle invite you to reflect on your own spiritual journeys, embrace transformation, and awaken to the potent significance of purposeful living. 
This is an excerpt from our full-length episode: Mediumship, exploring stories of hope, healing and mystery part 2. with Michelle R Price The Lightworker
Listen here. https://www.podbean.com/eas/pb-8zwfi-1475f1b
Welcome to The Afterlight Podcast with Lauren Grace, a spiritual podcast full of stories and conversations that prove we're never alone. Lauren Grace is a business and life mentor, workshop facilitator, course creator, medium and seer.
Connect with Lauren Grace, Lauren Grace Inspirations:
Lauren on Social @LaurenGraceInspirations
Website: https://laurengraceinspirations.com
Free Offers: https://laurengraceinspirations.com/freeoffers
The Afterlight Podcast: 
The Afterlight Podcast on Social @theafterlightpodcast
To be a guest, apply here: www.theafterlightpodcast.com
Sign up for our newsletter: https://laurengraceinspirations.com/contact
Meet Michelle
Michelle is passionate about all things spiritual and has been seeing and communicating with spirit since she can remember. She specializes in Angel Card/Intuitive Readings but can also do Mediumship and Past Life Connections. Michelle has a knack for getting to the root of a problem/concern her clients might have and is experienced in bringing through confirmation from the spirit world when a connection is made.
What Michelle loves most about doing Readings is seeing the emotion in people's faces and watching their reactions when she touches on something very personal to them.
Being a Pranic Energy Healer, Michelle often picks up on health concerns or improvements that someone might be making or Spirit is urging them to make. Her intention is to help the people she reads for, figure out how to live their best life possible.
Connect with Michelle
Facebook: https://www.facebook.com/michellerprice76/