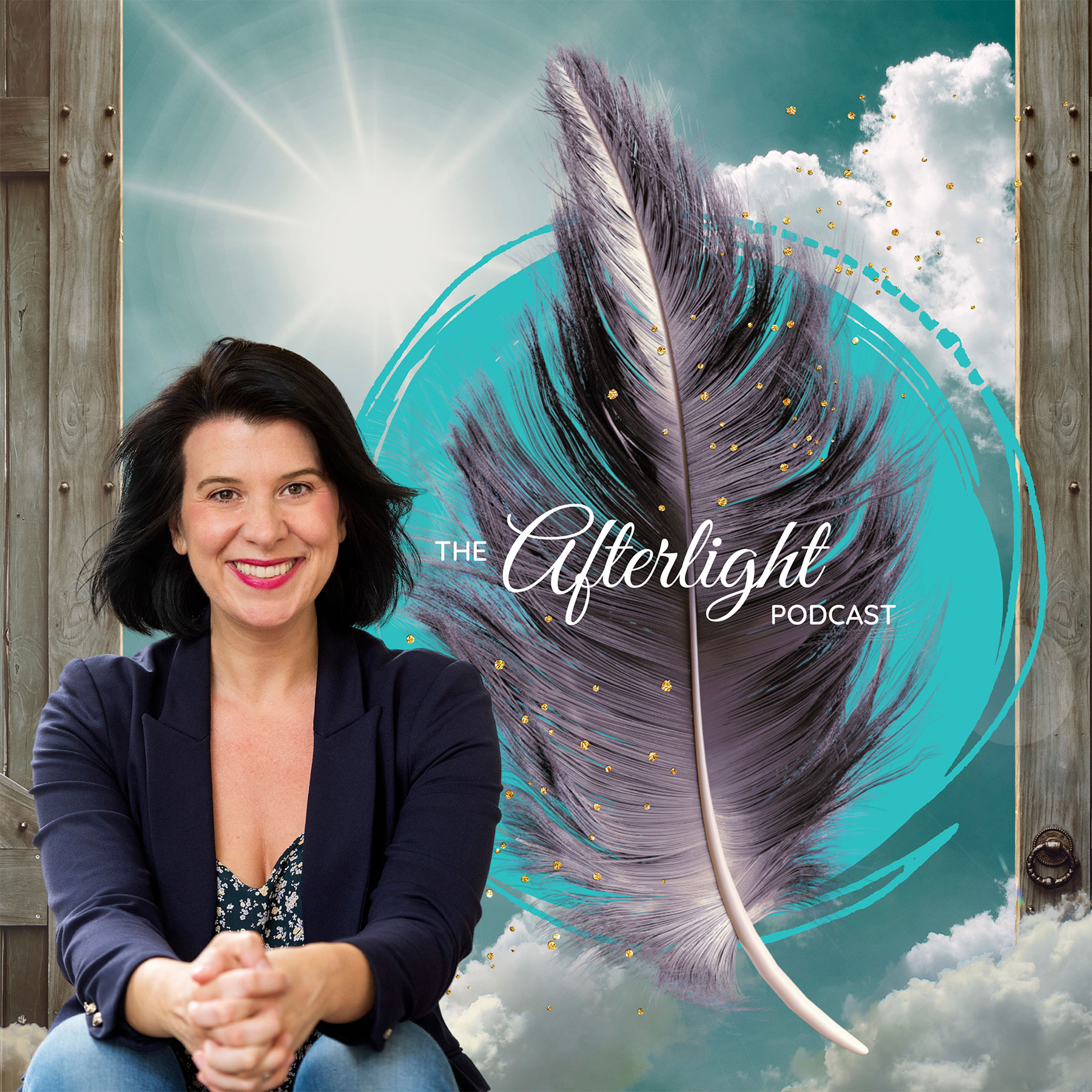 Discerning your guidance, with Lauren Gonzales
This is an excerpt taken from our episode: The Akashic records, discerning your inner guidance and being fully in the now.
Listen here to the full episode: 
https://www.podbean.com/media/share/pb-ni2dz-10df1d9
This episode has been sponsored by The Afterlight Institute.
Ignite the light, magic and miracles within. 
The Afterlight Institute is a community of teachers and students seeking to expand their spiritual gifts and inner wisdom on the road to illuminating their forgotten selves. They offer products, resources and experiences aimed at empowering and encouraging the soul within to grow in light and love.
If you are a spiritual teacher or practitioner that has been building your skills and knowledge for years and you are ready to share this wisdom with the world, The Afterlight Institute would like you to apply to become a course creator. 
Apply here: 
Follow the Afterlight Institute
Website: https://theafterlightinstitute.com
Instagram: https://www.instagram.com/theafterlightinstitute
Facebook: https://www.facebook.com/theafterlightinstitute
TikTok: https://www.tiktok.com/@theafterlighpodcast
YouTube: https://www.youtube.com/channel/UCeJICw-Lu0ORxYWJGT7QTLw
Meet Lauren 
Lauren Gonzales is an Usui Reiki Master Teacher, Akashic Records Practitioner, Licensed Massage Therapist, and Integrative Health Coach. Lauren loves to be of service; sharing her light, knowledge, and intuitive guidance with all those who love and appreciate this work. She specializes in merging Reiki and the Akashic Records in her sessions. Lauren offers both in person and distance healing as well as group ceremonies, classes, and workshops. 
Instagram: moonbodyspirit 
Website: www.moonbodyspirit.com 
Meet your host
The host of The Afterlight is Lauren Grace
For the last 15 years, Lauren has worked in a variety of related fields, including media, sales, events and marketing.
"I have been on my spiritual journey for the majority of my life, but quite seriously since 2002. It is a consuming passion for me. I have a background in radio broadcasting and decided to use my skills to develop a podcast. My aim is to provide people with a platform to explore spirituality. The Afterlight podcast features a variety of guests with different views and perspectives."
About the Afterlight Podcast
The Afterlight is a Spiritual podcast full of stories and conversations that prove we're never alone.
Contact The Afterlight
To be a guest, apply here:
https://theafterlightinstitute.com/apply-to-be-our-guest/
Email:
Hello@Theafterlightinstitute.com
Facebook:
https://www.facebook.com/WelcometoTheAfterlight
Instagram:
https://www.instagram.com/the.afterlight/