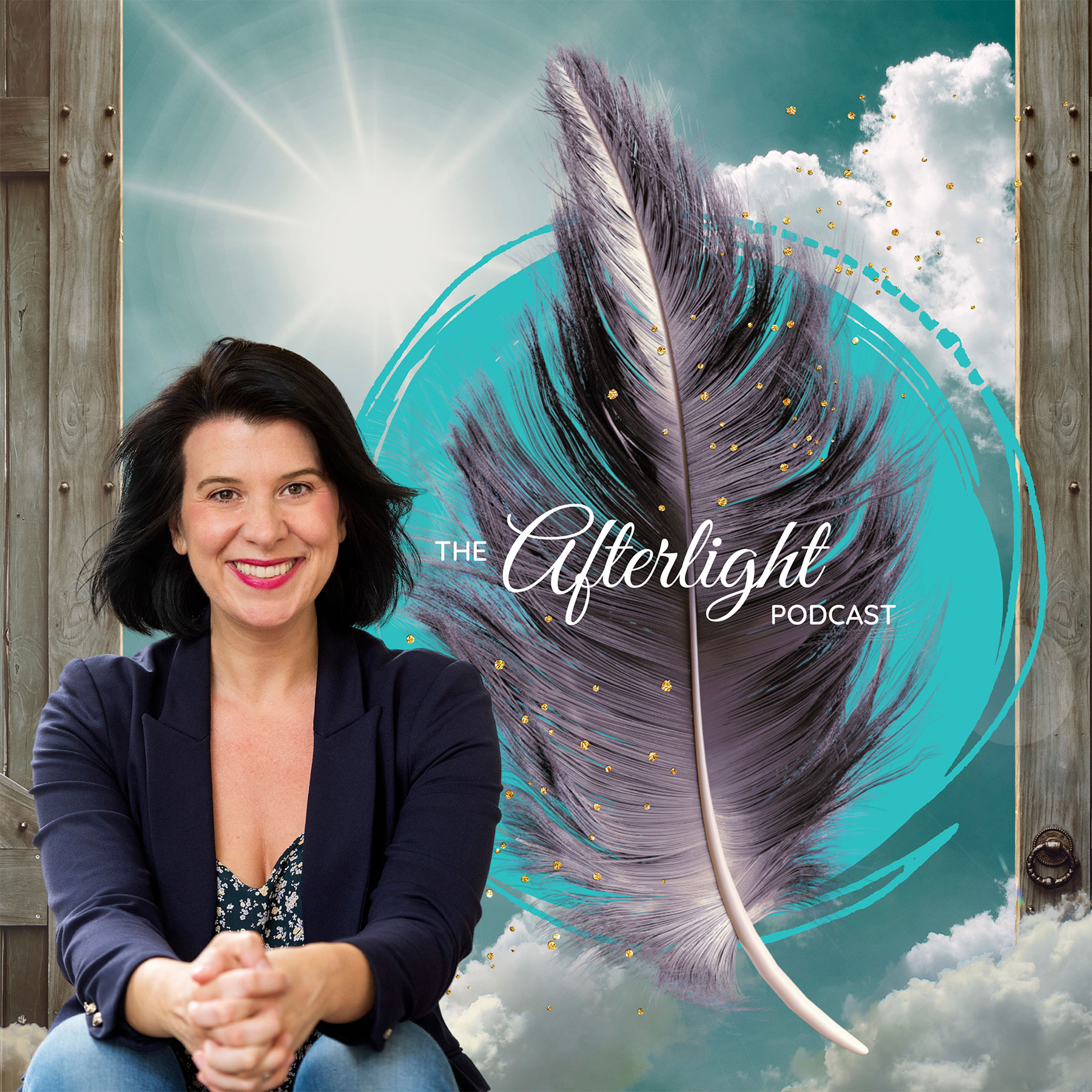 Developing your intuition, following your own journey, and SoulJourney Energy Portraits with Leiah Bowden.
This episode has been sponsored by The Afterlight Institute.
Ignite the light, magic and miracles within. 
The Afterlight Institute is a community of teachers and students seeking to expand their spiritual gifts and inner wisdom on the road to illuminating their forgotten selves. They offer products, resources and experiences aimed at empowering and encouraging the soul within to grow in light and love.
If you are a spiritual teacher or practitioner that has been building your skills and knowledge for years and you are ready to share this wisdom with the world, The Afterlight Institute would like you to apply to become a course creator. 
Apply here: 
Follow the Afterlight Institute
Website: https://theafterlightinstitute.com
Instagram: https://www.instagram.com/theafterlightinstitute
Facebook: https://www.facebook.com/theafterlightinstitute
TikTok: https://www.tiktok.com/@theafterlighpodcast
YouTube: https://www.youtube.com/channel/UCeJICw-Lu0ORxYWJGT7QTLw
Meet Leiah
Leiah Bowden is a high-frequency intuitive communications counsellor, animal communicator, spiritual mentor, artist and writer. Her learning path has been dominated by teachings and guidance from archangels, ascended masters and off-planet guides since childhood. She mirrors and encourages the authentic divine in each person she encounters to facilitate self-forgiveness and kindle hope.  She knows that when we let our intuition guide us, we act true to our authentic being, and we proceed along the path we were born to experience, to be who we came here to be.
She creates and teaches others how to create SoulJourney Energy Portraits – audio/visual soul portraits people use as inspirational and healing tools. These portraits and the accompanying songs and chants which she receives from her clients' souls reveal people's divine soul patterns, helping people find self-confidence and reclaim their hidden wisdom and authentic strengths. The portraits include information from divine and angelic soul aspects as well as off-planet soul expressions. The information comes both as off-planet and angelic symbols, or language, in the visual portrait, and in the channeled and received singing and chanting she does during the creation of each portrait.
Leiah has been receiving transmissions from the divine and other multidimensional expressions of radiance since 1980 and publishes them in her blog, "In the Lap of Elohim" (ELO HEEEM) at lightspeak.com.
She was born and lived in upstate New York until 2015, and moved to northern California to be an active Nana to her grandchild and supportive to Mom to her son and daughter-in-law.
Meet your host
The host of The Afterlight is Lauren Grace
For the last 15 years, Lauren has worked in a variety of related fields, including media, sales, events and marketing.
"I have been on my spiritual journey for the majority of my life, but quite seriously since 2002. It is a consuming passion for me. I have a background in radio broadcasting and decided to use my skills to develop a podcast. My aim is to provide people with a platform to explore spirituality. The Afterlight podcast features a variety of guests with different views and perspectives."
Alongside hosting The Afterlight podcast, Lauren also provides one-on-one mentoring,  facilitates workshops and create custom courses in the areas of:
Self-Awareness
Self-Care
Time Management through the amazing Task Reduction System
Overwhelm and Stress Management
Leadership
Public Speaking
Mindset
Relationships and Communications
Social Media Marketing/Content Creation
Find Lauren at: https://rahrahconsulting.com
One-on-one mentoring with Lauren - Apply today!
https://rahrahconsulting.com/apply-mentoring/
About the Afterlight Podcast
The Afterlight is a Spiritual podcast full of stories and conversations that prove we're never alone.
Contact The Afterlight
To be a guest, apply here:
https://theafterlightinstitute.com/apply-to-be-our-guest/
Email:
Hello@Theafterlightinstitute.com
Facebook:
https://www.facebook.com/WelcometoTheAfterlight
Instagram:
https://www.instagram.com/the.afterlight/