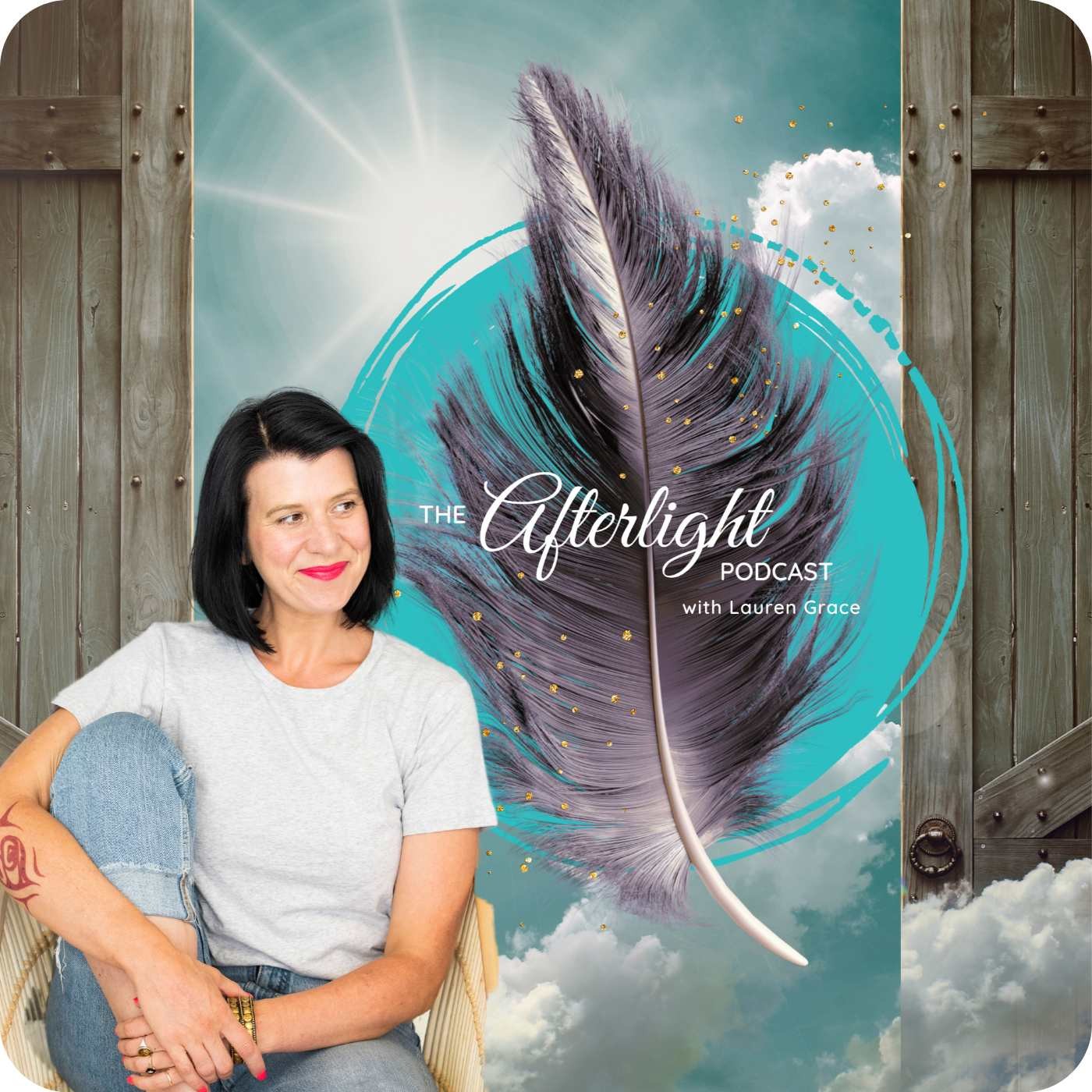 Welcome to The Afterlight Podcast with host Lauren Grace, a spiritual journey full of stories and conversations that prove we're never alone. Exploring modalities like astrology, divination, angels and the afterlife, past lives, mediumship, magick, and more, Lauren helps listeners develop spiritually and expand their awareness. What sets The Afterlight Podcast apart is Lauren's gift for interviewing spiritual coaches, authors, healers, and everyday people who have had extraordinary spiritual experiences. As a gifted interviewer, Lauren is deeply committed to her own journey and her listeners' journeys. From swapping stories to deep dives into specific modalities, each conversation offers listeners a unique perspective on the spiritual journey. Her thought-provoking questions and transparent storytelling will inspire and heal, leaving you feeling connected to the spiritual realm and empowered in your own life. Join Lauren and her guests on this magical journey and let The Afterlight Podcast be your guide.
Episodes
Thursday Nov 12, 2020
Thursday Nov 12, 2020
Aligning your spiritual self with your business with Shea Ki.
"Embrace your woo woo for more win-wins!"
This episode is sponsored by, The Rah Rah Spirit Team.
Too many business owners try to grow their business on their own. They spend countless hours testing out and investing in hundreds of strategies all with the aim of building their business.
Without support and someone helping to guide you and cheer you on, motivation starts to go down, your passion starts to decrease, you start running out of money and losing faith in your business and yourself.
Business owners who are supported and kept accountable, advance their business faster and enjoy more results. They have control over their business, they stay on task and they stop living phone in hand.
Since starting Rah Rah Consulting, I have made it my mission to help small to medium-sized business owners have a stress-free business and life and that is why I created the Rah Rah Spirit Team Membership. 
The Rah Rah Spirit Team Membership is dedicated to help you avoid common mistakes, stop wasting time on tactics and strategies that don't work and help you achieve your goals. This is exactly what I wish I had when I was building my business.
Get Started with The Rah Rah Spirit Team
Meet Shea
As an Interview Skills Coach for spiritually minded women, Shea helps you attract professional opportunities that you enjoy. Her blend of practical and intuitive strategies will help you learn how to interview in a way that feels authentic and gets results. 
What if you knew how to align your mindset, body language, and energy with your message of professional value so you could shine in the hot seat every time, today we will explore exactly this.?
Imagine how limitless your future at work will be because you chose to upgrade your interview skills.
You also help your clients benefit from my experience as a hiring manager, certified career development professional, accomplished heart-centered entrepreneur, and advocate of the mind, body, and spirit connection.
Contact Shea
Website:
https://www.upgrademyinterview.com/
Power Boost
https://upgrademyinterview.us10.list-manage.com/subscribe?u=bb120c89c61f0c0380beb7f4c&id=7d49f27a34
Mentioned in the show
Serena Rituals
https://www.youtube.com/watch?v=189B6Ru5qAY
Secrets of your Day of Birth  - simple
Energy Magic
https://powerlisting.fandom.com/wiki/Energy_Magic
The host of The Afterlight is Lauren Grace
For the last 15 years, Lauren has worked in a variety of related fields, including media, sales, events and marketing.
"I have been on my spiritual journey for the majority of my life, but quite seriously since 2002. It is a consuming passion for me. I have a background in radio broadcasting and decided to use my skills to develop a podcast. My aim is to provide people with a platform to explore spirituality. The Afterlight will feature a variety of guests with different views and perspectives."
To sponsor an episode send us an email!
Contact The Afterlight
Email:
Welcometotheafterlight@gmail.com
Facebook:
https://www.facebook.com/WelcometoTheAfterlight
Instagram: