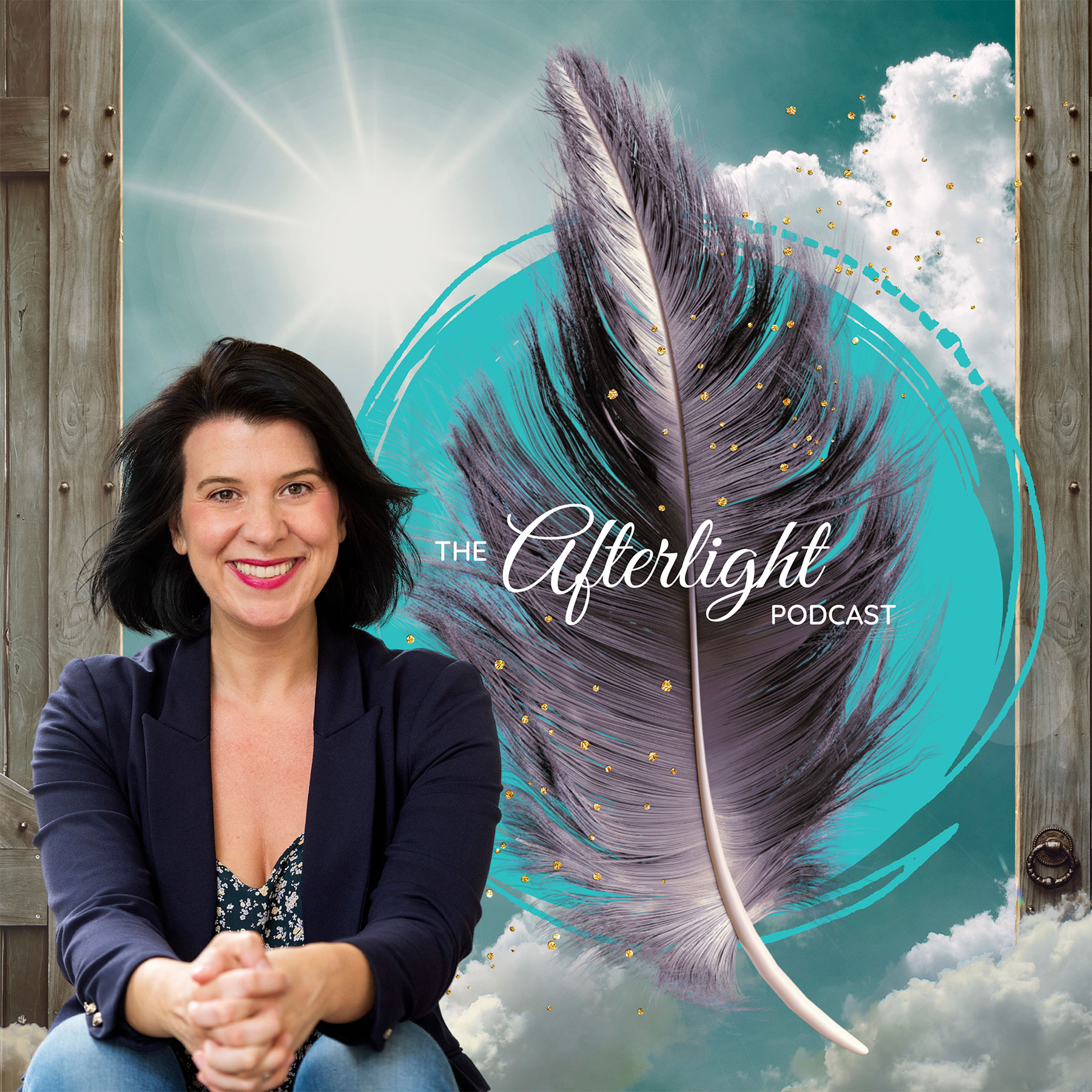 This is an excerpt taken from our episode:  Psychedelics, crystals, starseeds, and Kundalini yoga with Vanessa Lambert.
Listen here to the full episode:
https://www.podbean.com/media/share/pb-y8sf9-10f19b7
If you love crystals, are curious about starseeds or psychedelics, Kundalini yoga, and want to hear about Vanessa's NDE, this episode has got it all!
This episode has been sponsored by The Afterlight Institute.
Ignite the light, magic and miracles within. 
The Afterlight Institute is a community of teachers and students seeking to expand their spiritual gifts and inner wisdom on the road to illuminating their forgotten selves. They offer products, resources and experiences aimed at empowering and encouraging the soul within to grow in light and love.
If you are a spiritual teacher or practitioner that has been building your skills and knowledge for years and you are ready to share this wisdom with the world, The Afterlight Institute would like you to apply to become a course creator. 
Apply here: 
Follow the Afterlight Institute
Website: https://theafterlightinstitute.com
Instagram: https://www.instagram.com/theafterlightinstitute
Facebook: https://www.facebook.com/theafterlightinstitute
TikTok: https://www.tiktok.com/@theafterlighpodcast
YouTube: https://www.youtube.com/channel/UCeJICw-Lu0ORxYWJGT7QTLw
Meet Vanessa
Vanessa is the founder and CEO of Starseed Collective, a company whose mission is to support medicine women, metaphysical mavens, and conscious creators on their journey to up-leveling their spiritual intelligence and becoming a powerful contribution to the planet. Working with crystals and the Akashic Records has been two of the most supportive practices in her life and Vanessa thrives on supporting others with custom crystal grids that are downloaded directly from the Akashic Field. 
Over the last two decades, Vanessa has continued to seek out every corner of spiritual technology to help her better navigate her human experience and pay forward the wisdom and knowledge she has gained along the way. From plant medicine ceremonies and peak flow state adventures to becoming a certified Kundalini Yoga teacher and sound healer, Vanessa has relentlessly strived to embody the frequencies that could help her be in deeper service to the planet.
Vanessa is also the Ceo and co-founder, alongside her husband of 19 years, of Bee The Wellness, an adventure-based travel company that creates transformational experiences around the globe. They live with their dog Daisy in Jackson Hole, Wyoming where you can often find them leading adventure and spiritual retreats or just out adventuring in the wild themselves.
To learn more about Starseed Collective visit https://starseed-collective.com
Or to learn more about Bee The Wellness visit https://www.beethewellness.com
Meet your host
The host of The Afterlight is Lauren Grace
For the last 15 years, Lauren has worked in a variety of related fields, including media, sales, events and marketing.
"I have been on my spiritual journey for the majority of my life, but quite seriously since 2002. It is a consuming passion for me. I have a background in radio broadcasting and decided to use my skills to develop a podcast. My aim is to provide people with a platform to explore spirituality. The Afterlight podcast features a variety of guests with different views and perspectives."
About the Afterlight Podcast
The Afterlight is a Spiritual podcast full of stories and conversations that prove we're never alone.
Contact The Afterlight
To be a guest, apply here:
https://theafterlightinstitute.com/apply-to-be-our-guest/
Email:
Hello@Theafterlightinstitute.com
Facebook:
https://www.facebook.com/WelcometoTheAfterlight
Instagram:
https://www.instagram.com/the.afterlight/